Women's Luncheon
Celebrate, inspire and empower Assyrian-American women.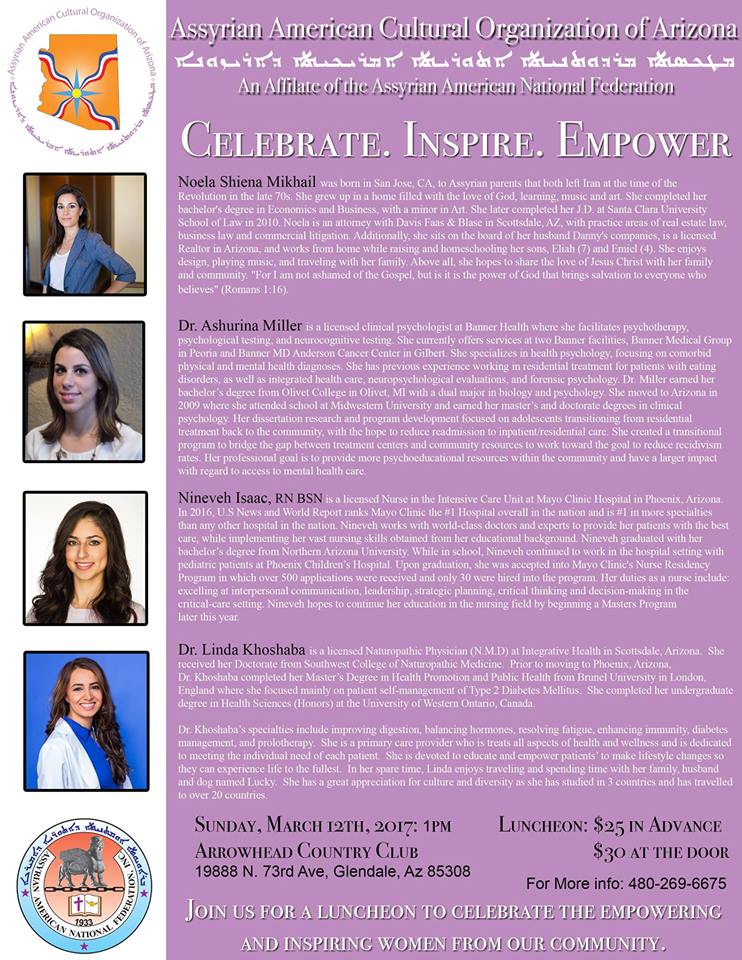 This event is traditionally held at the Arrowhead Country Club and includes a formal lunch, networking opportunities, and a curated panel discussion with featured Assyrian-American Women.
Adopt-A-Street
The Adopt-A-Street program is an ongoing local philanthropic effort.
Bringing together both youth and adults in community service to clean up an adopted Glendale street.
Anniversary Party
Annual Assyrian Anniversary Party